Latest News
Concert at Stanley Common & Presentation of Help for Heroes Cheque
(December 12, 2014)
---
BelCanto performed another superb concert at All Saints United Church, Stanley Common on Friday, 12 December 2014. The first half of the programme was some of our recent repertoirs items and then a medley of 4 short pieces from "Only Remembered". This was then followed by the presentation of our cheque for £4,260 to "Help for Heroes", by our Chairman, Craig Griffiths to County Volunteer Co-ordinator for the Charity, Paula Allen. We were also pleased to have with us Mr. David Kenning of GK Group as one of our sponsors during our fundraising for "Help for Heroes".
The second half of the programme began with Andrew White's 8-years old daughter Isobel, playing two classical pieces on keyboard - She played Beethoven's "Ode to Joy" and "Harpsichord" by Mozart. What a talent she is for the future (she has obviously inherited the musical talent of both her parents!)
The Choir then performed some of our Christmas repertoire with the audience participating in Community Carols. Thanks to our friends at Stanley Common for their hospitality and their appreciation of our concert.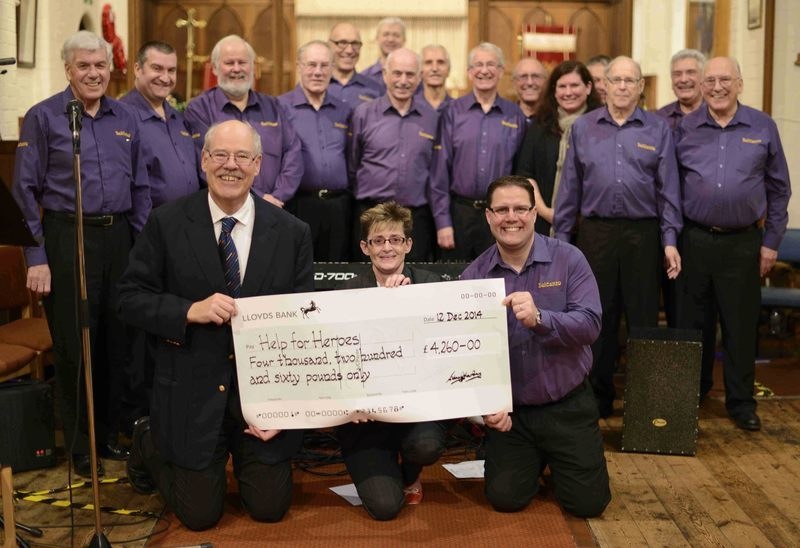 .